Through TV and newspaper advertising,
we show the joy of health.
We believe that it is an important mission for Sun Chlorella to reaffirm the wonderfulness of health for everyone. Through various advertising media including TV commercials, we communicate the beauty of health, and have received rave reviews from many people.
TV Commercial
One haiku poem by married couple (wife version)
Please think about family and health.
One haiku poem by married couple (husband version)
Please think about family and health.
Monde Selection Grand Gold Award Version
In 2009, Sun Chlorella A won the Monde Selection Grand Gold Award, and Megami won the Gold Award. The footage of the awards ceremony in Venice, Italy became a commercial.
Far-away Time Version
This dramatically expresses the magnificent history of "the flow of 540 million years" and the magnificent history of "chlorella's unbelievable vitality" with CG images.
Magazine / Newspaper
Publishing in Magazines
In order to convey the merits of chlorella to more people, we show chlorella's attractions to the readers of various magazines.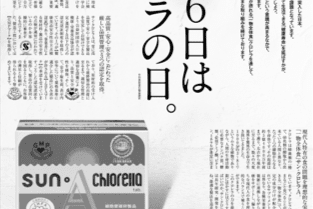 Publishing Newspaper Advertisements
Advertisements deepening the knowledge of chlorella are posted in newspapers with many issuing copies.
Transportation advertisement & Other billboards
Airport
Large signboards are posted in the international arrival ports of Narita and Kansai International Airports, used by tourists from all over the world.
Bus
Our logo is printed on a limousine bus which runs between Kansai International Airport and each city in Kansai.
Media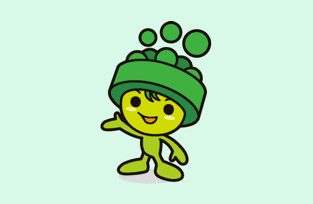 Image Character
In order to express the goodness and benefits of chlorella to even more people. Through newspaper articles and advertisements, we explore the characteristics of our products and explain them to everyone.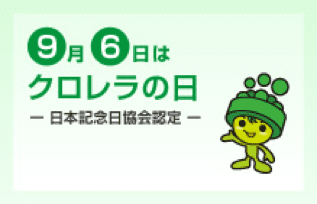 Chlorella Day
September 6th is Chlorella Day. We enacted this day because chlorella is naturally nutritiously balanced, and we would like it to be used for the health of many people.