Support your healthy skin and eyes
Astarella
Foods with Function Claims containing "Astaxanthin"
Astaxanthin is a red pigment that shrimp, salmon, and lobster have in common. It has been reported that astaxanthin will reduce eyes fatigue and improve blurry vision. In addition, it has also been reported that it will help moisturizing skin and support memory retention.

Ingredients:
Chlorella extract (manufactured in Taiwan)
Modified starch
Cellulose
Haematococcus algae color
HPMC
Calcium stearate
Suggested use:
Please select a daily intake from below.
For healthy skin: 1 capsule
For healthy eyes: 2 capsules
For supporting memory retention: 3 capsules

*The above prices are for our global online shopping only.
Please kindly click here and check prices if you are planning to purchase our products in Japan.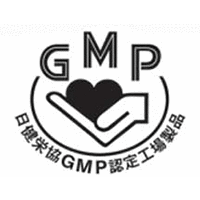 This product was manufactured at a certified factory that meets the dietary / food supplement Good Manufacturing Practice (GMP) standards of the Japan Health Food & Nutrition Food Association.