Eleuthero extract blended with honey
Sun Eleuthero Extract
Eleuthero extract blended with honey
Eleuthero grows in a harsh environment with -30 degrees Celsius in winter. This extract is made from its useful components, its roots. We extracted and concentrated them and made an extract that blended with honey.

Ingredients:
Eleuthero extract
Chlorella extract
Honey
Plum extract
Capsicum extract
Propolis extract
Vanilla extract
Xanthan gum
Pectin
Suggested daily intake:
Approximately 15~30 ml
Drink as is or dilute it according to your preference.

*The above prices are for our global online shopping only.
Please kindly click here and check prices if you are planning to purchase our products in Japan.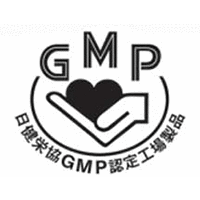 This product was manufactured at a certified factory that meets the dietary / food supplement Good Manufacturing Practice (GMP) standards of the Japan Health Food & Nutrition Food Association.