「RESI STAY HOTEL SUN CHLORELLA」It will be opened on July 15th, 2020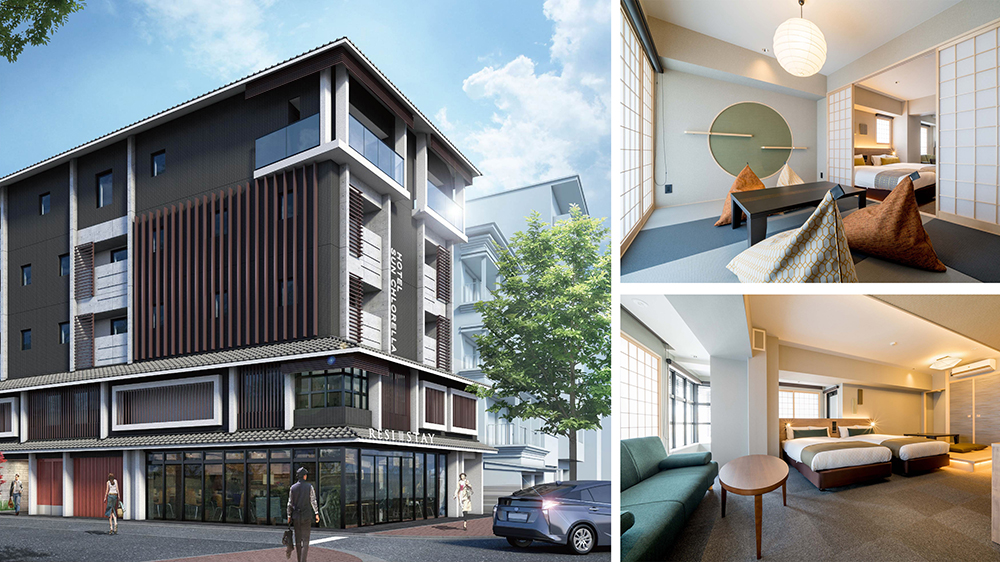 Sun Chlorella Corporation (Head Office: Shimogyo-ku, Kyoto City President & CEO:Futoshi Nakayama), which has offered the plant-based whole foods "chlorella" for more than 50 years, will open a hotel, "RESI STAY HOTEL SUN CHLORELLA", in Kyoto (Kamino-cho, Omiya-dori, Shimogyo-ku) on July 15th, 2020.
This hotel is 5-story building and offers 15 rooms in total and 9 different types of rooms in a Japanese modern concept.
On the first floor, there are Taiwanese cuisine restaurant and cold pressed juice shop, which uses not only seasonal fruits and vegetables but also chlorella, for everyone including guests,domestic and international tourists who enjoy sightseeing in Kyoto and people who live in Kyoto.
It is a 1-minute walk from the Kyoto City bus stop, "Nanajo Omiya, Kyoto Suizokukan-mae (Kyoto Aquarium)".
The nearest train station,"Umekoji-Kyotonishi" ,on the JR San-in Line is about an 8-minute walk.
Moreover, it is a 12-minute walk from Kyoto Station. This innovative hotel is located in Kyoto, a popular tourist area in Japan, and offers unique experiences such as comfort and health.
PRESS RELEASE
「RESI STAY HOTEL SUN CHLORELLA」It will be opened on July 15th, 2020