A Mixture of Agaricus and Chlorella Extract
Sun Chlorella Agaricus
Our most confident blend with extra quality of remarkable Agaricus and Chlorella Extract
We blended together "Agaricus", a mysterious mushroom which has survived on earth and primitive "Chlorella" which has survived in water.
Please use the total power of Agaricus and Chlorella grown in each different environment and have different character for your health maintenance.
Among said 200 different kinds of Agaricus, Sun Chlorella Corporation uses "Himematsutake Iwade Strain 101″(scientific name: "Agaricus Blazei Murrill"), which has been a main object of scientific studies for its amazing effects such as 
-D-glucan. As a result, we achieved to make a best product contains abundant of 
-D-glucan, in a good combination with C.G.F.

Ingredients:
Agaricus blazei Himematsutake Iwade strain 101 (cell wall pulverized agaricus fruiting body, mycelium extract)
Chlorella extract (C.G.F.)
Suggested use:
1-3 packets per day as dietary supplement. May be consumed with water (hot or cold) as it suits you.

*The above prices are for our global online shopping only.
Please kindly click here and check prices if you are planning to purchase our products in Japan.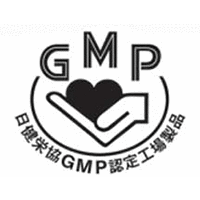 This product was manufactured at a certified factory that meets the dietary / food supplement Good Manufacturing Practice (GMP) standards of the Japan Health Food & Nutrition Food Association.
Typical Analysis Result on Sun Chlorella Agaricus
General Composition
| | |
| --- | --- |
| Moisture | 3.9g |
| Fat | 4.0g |
| Protein | 36.3g |
| Carbohydrate | 30.2g |
| Fiber | 14.4g |
| Ash | 11.2g |
| Calorie | 360kcal |
Minerals
| | |
| --- | --- |
| Calcium | 160mg |
| Iron | 16mg |
| Magnesium | 300mg |
| Zinc | 5.3mg |
| Copper | 6.6mg |
| Potassium | 3,700mg |
| Sodium | 470mg |
| Phosphorus | 1,800mg |
Vitamins
| | |
| --- | --- |
| Carotene | 52µg |
| Vitamin B1 | 1.92mg |
| Vitamin B2 | 8.55mg |
| Vitamin B6 | 1.18mg |
| Vitamin B12 | 0.097mg |
| Vitamin D | 32.5µg |
| Vitamin E | 0.2mg |
| Niacin | 81.8mg |
| Pantothenic acid | 19.2mg |
| Folic acid | 1.3mg |
| Biotin | 209µg |
| Inositol | 247mg |
Amino acids
| | |
| --- | --- |
| Isoleucine* | 0.88g |
| Leucine* | 1.50g |
| Lysine* | 1.32g |
| Methionine* | 0.32g |
| Cystine | 0.36g |
| Phenylalanine* | 0.90g |
| Tyrosine | 0.62g |
| Threonine* | 1.08g |
| Tryptophan* | 0.29g |
| Valine* | 1.16g |
| Arginine | 1.25g |
| Histidine* | 0.44g |
| Alanine | 1.71g |
| Aspartic acid | 2.01g |
| Glutamic acid | 4.63g |
| Glycine | 1.22g |
| Proline | 1.18g |
| Serine | 1.03g |
Fatty acids
| | |
| --- | --- |
| Saturated fatty acids | 22.3% |
| Unsaturated fatty acids | 71.8% |
| Other | 5.9% |